Fallout Shelter Online is a new adventure/simulation mobile game, officially licensed by Bethesda Softworks and distributed by GAEA. It's now available in public beta for all those in the Asia-Pacific region (excluding mainland China). A sequel to the standalone title Fallout Shelter, this new edition continues the series' classic gameplay while making great advances in playability, too. Players will embark on a journey through the wastelands with characters introduced earlier in the series, as they finally step out from the vaults.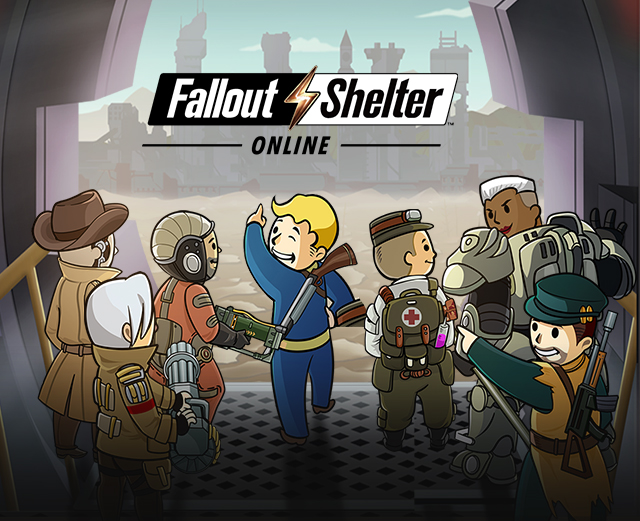 You take the role of the newly-appointed overseer, running all matters within your shelter. Build all kinds of rooms, each with their own functions. Assign jobs to the residents, according to their strengths and abilities. It's up to you to ensure your shelter runs like a well-oiled machine, so you'll be in charge of electricity production, water purification and food production among other essentials. Aside from managing such matters, the biggest addition to this new Online version is the ability to form a party and leave the vaults. Head out and explore all kinds of structures to collect resources.
The public beta appeared in the Asia-Pacific App Store and Google Play on March 10th, becoming available from May 20th. Downloaded by players from Japan, South Korea, Singapore, Malaysia, Thailand, Indonesia and the Philippines, it's received rave reviews.
Official Website:
https://fosol.burninggame.net/
Google Play:
https://play.google.com/store/apps/details?id=com.burninggame.shelter
App Store:
https://apps.apple.com/us/app/id1484471304?l=zh&ls=1
Official Facebook page:
https://www.facebook.com/FalloutShelterOnlineCNTR/